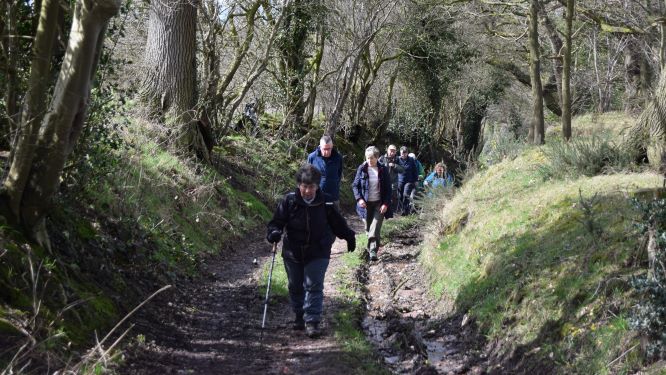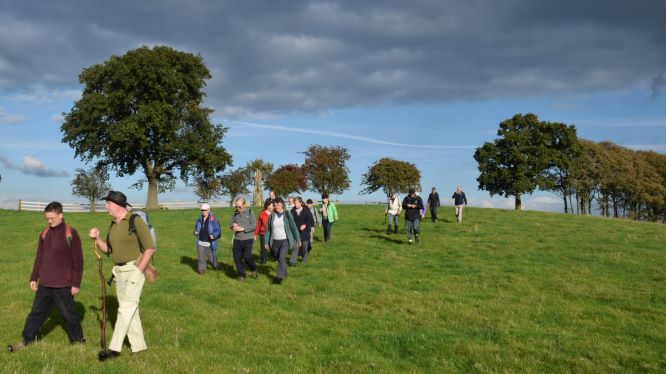 The group was formed in 1976 by a group of local people interested in walking and the protection of local footpaths. As at October 2020, there are about 140 members. Whitchurch Walkers normally hold one half-day Saturday afternoon ramble and one all-day Sunday ramble per month throughout the year plus a number of mid-week walks. The Saturday and mid-week walks are normally between 4 and 7 miles and the Sunday walks between 8 to 11 miles. Currently because of the Covid situation the normal programme has been replaced by a programme of small group walks as described on the home page.

The Whitchurch Walkers are organised by a committee (listed below). The Annual General Meeting is normally held in March. A new programme is normally published twice a year giving details of the walks planned for the next 6 months.
The Committee [ last elected March 2019]
Chairman: Neil Moore
Secretary: Baz Fewster
Treasurer: Malcolm Monie
Programme Secretary: Peter Stockbridge
Publicity Secretary:
Christine Patterson
Committee Members: Gerald Moss, Kevin Ikin, Ann Moore
Webmaster: Malcolm Monie


We are always keen to recruit new committee members and/or walk leaders.
Anybody interested is welcome to attend any of our meetings or contact us through the 'contact us' page of this web site.

To view our constitution please click here