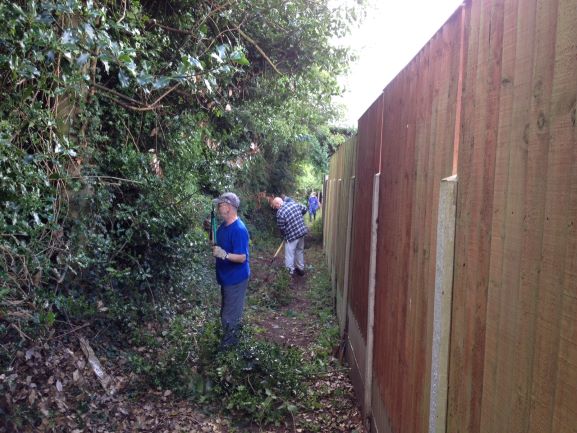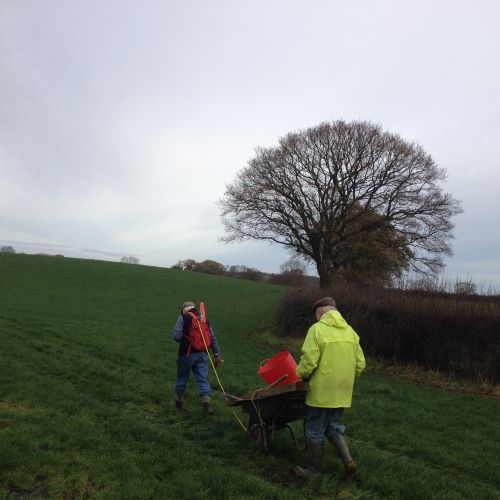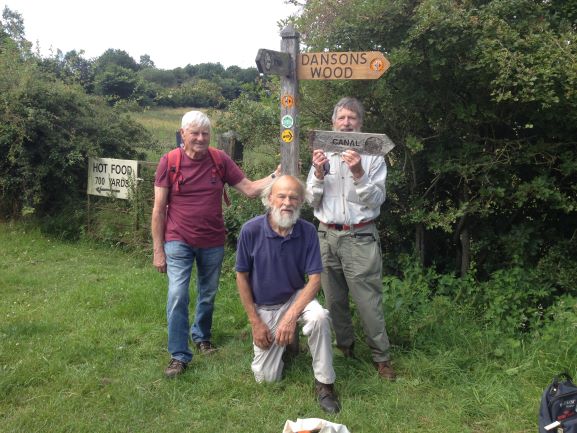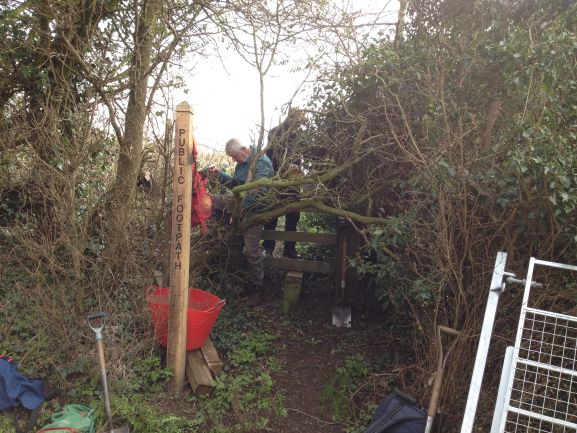 Local Footpaths and our P3 team
Whitchurch Walkers runs one of the most active of the 60 or so P3 teams in Shropshire. P3 or Parish Paths Partnership teams are groups of local volunteers who maintain footpaths in their local area using furniture supplied by Shrosphire Council. Our own team currently numbering 7 at full strength, goes out most Monday mornings and works mainly in Whitchurch Urban and Rural parishes. The team is grateful to Whitchurch Town Council for the use of storage facilities in its shed at Jubilee Park. The team usually meets there or at the adjacent Sherry Mill Hill car park at 9.30am on Mondays. Additional volunteers - you don't have to be there every week - are always welcome. Please get in touch.
Much of our recent work has involved the installation of kissing-gates to replace stiles and thereby create a number of stile-free, gated walks.
The following routes are now completely stile-free:
Walk 2 from the book [Stockton Walk] plus the links to Pear Tree Lane

Walk 4 from the book [Belton Bracer] plus the link from by the old Cambrian Railway to Alkington Road near the Vineyard


Path from Beech Avenue to Greenfoot Lane by Mossfields where it joins Walk 4

Path from Walk 4 to Tilstock Road near Alderford Lake


Both from paths from Whitchurch Canal Arm through Greenfields Nature Reserve to Greenfields Way and the Country Park

Both paths between Edgeley Road and Waymills

Paths linking Edgeley Bank to Ash Road and the lane from Ash Road to Brown Moss
and the latest addition to this network: