Whitchurch is now an accredited "Walkers are Welcome" town - one of five in Shropshire. A growing number of communities across Britain are seeking this accreditation and it brings a number of benefits. It helps strengthen a town's reputation as a place for visitors to come to enjoy the outdoors, bringing useful benefits to the local economy. It helps to ensure that footpaths and facilities for walkers are maintained in good condition, benefiting local people as well as visitors. It can contribute to local tourism plans and regeneration strategies. To find out more visit the Walkers are Welcome website by clicking here

You may have noticed "Walkers are Welcome" stickers appearing in the windows of many businesses in and around Whitchurch. These indicate that a special welcome will be given to walkers, both local and from farther afield. They also help promote Whitchurch as a centre for walkers.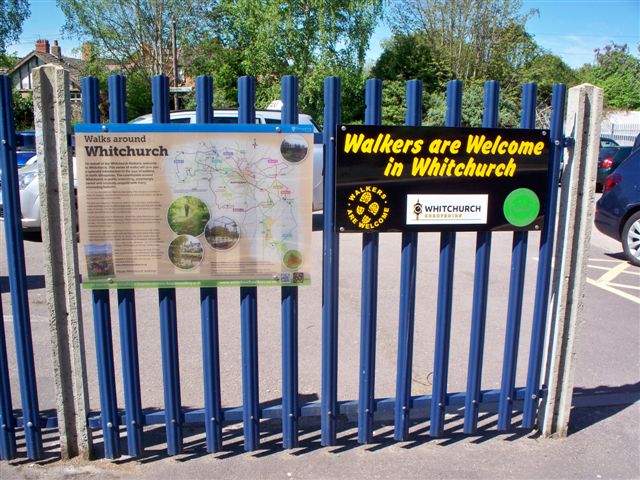 The "Walkers are Welcome" status should also lead to further improvements in the local footpath network. Whitchurch's own walking group, the Whitchurch Walkers, is an active participant in the Parish Paths Partnership [P3] with Shropshire Council. Members have been busy with all aspects of footpath maintenance, waymarking, clearing undergrowth, repairing stiles and installing new ones and gates. This supplements the work carried out by the Council's own staff and by landowners.
To find further information about Whitchurch visit the Whitchurch Town website