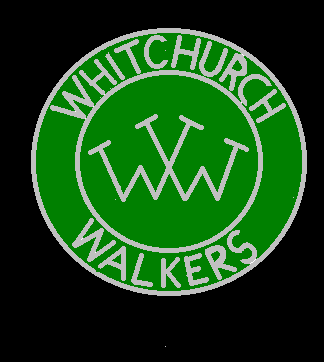 Whitchurch Walkers
PHOTO GALLERY
A Selection of Photographs of some of our Previous Walks
(Please click on the thumbnail to see full size picture and click return on your web browser to come back to this page.
Whitchurch Walkers at the Spring Fair
Chirk, 3 Tunnels and a Temple
Sunday
July 10th 2016
Stiperstones
Sunday February 8th
2015
Tilstock to Whitchurch
Saturday 31st December 2014
Farndon Area
Sunday 9th November
2015
Norton in Hales
Saturday October 12th
2014

Anniversary Walk
August 2014
Mid Week Walk around Hawkstone
Monday 18th August 2014
Marbury and Burleydam
Saturday 26th April 2014



Bickerton
Saturday 29th March 2014
Tallarn Green Area
Sunday 9th February 2014
Yockings Gate, Blake Mere and Broughall
November 30th 2013
Trevor and Llangollen
October 13th 2013
Walk back from Burleydam
September 28th 2103
Llanymenech
April 14th 2013
Hanmer area
January 26th 2013
The Wrekin
January 13th 2013
Baddiley Mere
November 11th 2012
Calverhall
October 27th 2012
Blackberry Fair
October 6th 2012
Walkers are Welcome
August 28th 2012
Ruyton-lX-Towns area
July 8th 2012
The Chairman's Midsummer Walk in the Ash Area
June 20th 2012
Bishop's Wood to Cop Mere
May 13th 2012
Grindley Brook and Whitewell Area
April 28th 2102
Chirk Area
March 11th 2012
Cound and Kenley Area
February 12th 2012
Erbistock
January 28th 2012
Festive Walk.
Dodington,
December 10th 2011
Photos from the Protest Walk
at Shrewsbury Council Offices against
Rights of Way Budget Cuts November 2011
Old Woodhouses, Marbury and Ossage.
Sunday November 13th 2011
Corndon, Stapley Hills & Mitchell's Fold
Sunday October 9th 2011
Hope Mountain
Sunday 24th September 2011
Bridgenorth and Rindleford
Sunday 14th August 2011
Quoisley Lock to High Ash
Saturday 30th July 2011
Chairman's Midsummer Walk
Wednesday 22nd June 2011
Much Wenlock Walk
Saturday 10th April 2011
The Official opening of the Stockton
Way by the Mayor of Whitchurch and the
inaugural walk.
Saturday 26th March 2011
5 Mosses Walk
Sunday 13th March 2011
Much Wenlock Walk
Sunday February 13th 2011
Yockings Gate, Blakemere and Broughall Walk
Saturday January 29th 2011
(Walk 3 in Whitchurch Walks Book)
The 2010 Festive Christmas walk
Saturday December 11th
Walk in the Tushingham-Agden-Wolvesacre area
on Saturday November 27th
Walk in the Montgomery area
on Sunday November 14th 2010
Walk around Llangollen and Offa's Dyke
on Sunday October 17th 2010
Walk in the Audlem area
on Saturday September 25th 2010
Walk from Frodsham to Manley Common
on Sunday 12th September 2010
Walk in the Bickerton and Colmondley Area
on Saturday August 8th 2010
Walk around Moreton Corbett area
on Sunday 11th July 2010
Walk in the Market Drayton area
on Saturday 29th May 2010
Walk in the Cound area
on Sunday 7th March 2010.
Walk along part of the Rawhead Pass
on Saturday 27th February 2010.
Marbury Mere by bus and walk
back to Whitchurch on
Sunday 30th January 2010.
Shocklatch - Kidnall Hill Area
Sunday January 10th 2010.
| | | | |
| --- | --- | --- | --- |
| The Christmas Festive Walk 2009 | | | |